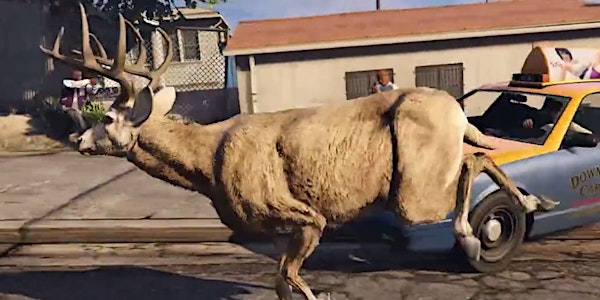 Monday, 5 December 2022, 17:00 – 18:30 GMT on Zoom (6 PM CET)

DiGRA Italia is glad to announce an online conversation with Tracy Harwood (De Montfort University, UK), Gemma Fantacci (IULM, Italy) and Paolo Ruffino (University of Liverpool, UK) on the past, present and future of machinima.
Our international guest is Tracy Harwood, Professor of Digital Culture at De Montfort University and co-host of international podcast And Now For Something Completely Machinima. Tracy has been involved in the machinima community for more than 15 years and directed the First European Machinima Festival in 2007 (held in Leicester, UK). She has written papers about the roles and impacts of the community and the medium and is co-author of the 2021 book Pioneers in Machinima: The Grassroots of Virtual Production with Ben Grussi, the original community manager of Machinima.com. Her current interest is on emerging technologies used in virtual production and their impacts on related various industry sectors.
Gemma Fantacci is a PhD candidate in Visual and Media Studies at IULM. Her research focuses on the relationship between counter-gaming practices and the Situationist International. She is the co-organiser of the Milan Machinima Festival (https://milanmachinimafestival.org). An annual event, the festival showcases game-based videos created by artists and practitioners whose work lies at the intersection of video art, cinema, animation, and gaming.
Paolo Ruffino, Senior Lecturer in Communication and Media at the University of Liverpool, chair of DiGRA Italia and author of Future Gaming: Creative Interventions in Video Game Culture (2018, Goldsmiths Press), will be moderating the event.
Please register via Eventbrite. Zoom link will be shared nearer to the event. The event start at 6pm Italian time, and will be followed by Q&A. By joining the online event you agree to be video recorded. The recording will be shared on DiGRA Italia's website and YouTube channel.
For any questions please get in touch at p dot ruffino at liverpool dot ac dot uk
Image credits: Brent Watanabe (2016) San Andreas Deer Cam. Still from video.
LINK: Register here for free